Skip to Content
Chain Link Fences for Westchester & Putnam County, NY
Your property is an asset you want to protect by keeping the grounds and structures in top condition and maintaining a safe and secure environment. The same actions follow suit with your desire to provide a beautiful, comfortable home for your family. Precision Fence & Automated Gates is a team of specialists with years of experience creating and installing residential and commercial fences. Our priority is building the fence you truly desire to preserve your property's safety and appearance while safeguarding its value. Chain link fences are a solid choice for home and business owners to keep costs down while getting quality. We've installed them for countless clients in Putnam and Westchester County, NY.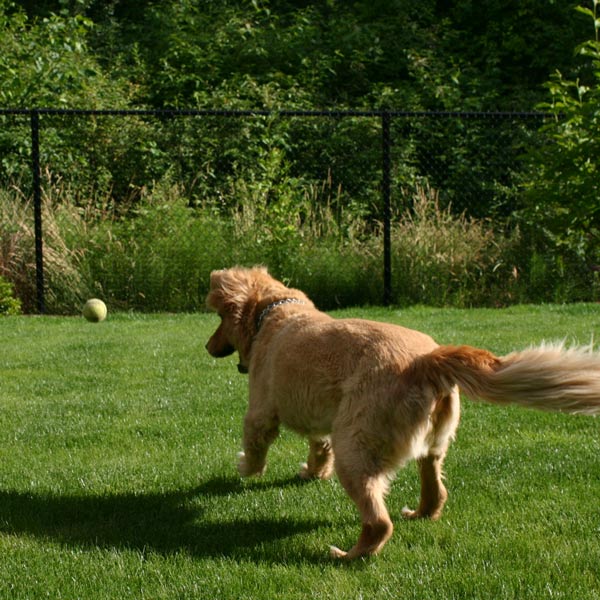 Reasons to Choose Chain Link Fencing
At Precision Fence & Automated Gates, our team offers chain link fences as a more affordable choice of fencing for properties. You can select from different colors as well as privacy options to ensure you don't have to compromise to meet your fencing needs. Chain link fences are a common option for home and business owners for several reasons, some of which we've described below:
Security that Conforms to Your Property
Since the chain link fencing comes in rolls and attaches to posts placed in specific areas, it's easy for us to conform the line of chain link fencing to your property lines. This saves time and money because the fencing does not have to adhere to a pre-set structural model or dimensions.
Affordability without Sacrificing Quality
Chain link fencing is a very inexpensive choice for your property when you compare its cost to other options like wood, vinyl, and wrought iron. The easy affordability of this fencing makes it less of a financial burden to upgrade your home's safety.
Low-Maintenance for Carefree Living
If you want a fencing option that doesn't keep you outside with a hose and scrub brush during the hot summers, chain link fences are right up your alley. These fences are low-maintenance and require very little attention and labor for their upkeep.
Better Security Around Your Home or Business
Fencing provides a safe area where your children and pets can play without leaving the yard and wandering into the street. It also deters intruders and acts as a barrier between them and your home or business.
Increased Home Value
When you make upgrades to your residential property, the improvement in quality and appearance can raise your home's value. Chain link fencing offers the safety and protection you need with an appealing look. It's one of the most popular options for residences because the upgrade is more affordable than other options.
Call Us for Fences in Putnam & Westchester County, NY
Our team is ready to help you upgrade your home's safety with affordable chain link fencing custom-installed on your property. Give us a call today to discuss your residential or commercial fencing needs.