Skip to Content
Westchester & Putnam County, NY's Aluminum Fence Experts
Homes and businesses in Westchester and Putnam County, NY need an aluminum fencing specialist they can rely on for quality at an affordable price. The talented team at Precision Fence & Automated Gates has created fences built to last, from automatic driveway gates to wrought iron railings. One option we highly recommend to home and business owners is aluminum fences to surround their properties. Our years of fencing expertise and custom craftsmanship ensure you get the quality you desire and the protection your property needs. You also get customer service that surpasses the typical contractor, and we follow through with our friendly and helpful service starting when you first contact us to the final handshake. If you run into any issues with your new fence, we make sure to resolve it quickly and courteously. The finished product is a fence you're genuinely proud to have lining your property. Our team cares about your satisfaction with our work because we want to build a relationship with every client and not just a fence.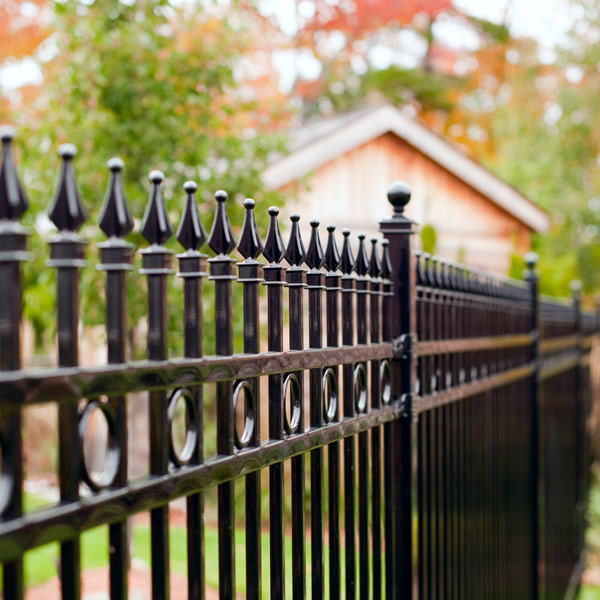 Advantages of an Aluminum Fence
Precision Fence & Automated Gates has ample experience creating and installing aluminum fences for properties throughout Westchester and Putnam County, NY. The alluring appearance and structural integrity make them a valuable addition to your home. We recommend these fences for many reasons, such as safety, aesthetics, and other benefits to your residence or business. Below are some summarized reasons to consider an aluminum fence for your property:
Increases Your Property Value
The beauty and protection from a high-quality aluminum gate are an investment that reflects on the value of your property. With residential upgrades like landscaping and new fences and gates, your home gains aesthetic appeal and quality, making the value of your home go up potentially.
Keeps Your Children and Pets Safe
Aluminum fences are an attractive feature for your yard, and they act as a secure barrier to keep young children and pets from wandering off your property. That added safety is a relief for parents of children and four-legged family members.
Keeps Out Would-Be Thieves
As you admire the safety an aluminum fence offers to contain children and pets, consider the protection from burglars and other would-be trespassers. A fence effectively deters thieves and blocks them from entering your property, so your home and possessions stay safe.
Increases Your Perceived Living Space
When you look at the livable space of your house, the property surrounding it might not be an apparent addition. With beautiful aluminum fencing, you see safe and usable space for your family to play and relax every time you look out your windows.
Get a Beautiful New Fence on Your Property
The fencing specialists at Precision Fence & Automated Gates look forward to working with you to create an attractive aluminum gate for your home or business. We will help you find the color, style, and height that works for you. Give us a call today to speak with a member of our team.